Webhook Relay is an API driven, secure tunnelling solution. Our two main services are:
Webhook forwarding is by default a uni-directional ("one way") way to send webhooks to other internal and public destinations.
Key facts:
You can use webhook forwarding when:
Inputs represent your public endpoints. These are the unique URLs for instance, https://xyz.hooks.webhookrelay.com. Each input have several configuration options:
Outputs define your destination, where webhooks will be sent. These destinations can either be an HTTP server running on your local machine (http://localhost:8080) or a public server such as https://example.com.
Main options for output configuration:
​Buckets are a grouping mechanism in Webhook Relay for Inputs and Outputs.
Tunnels can be used to open bidirectional pathways that allow remote access to the server.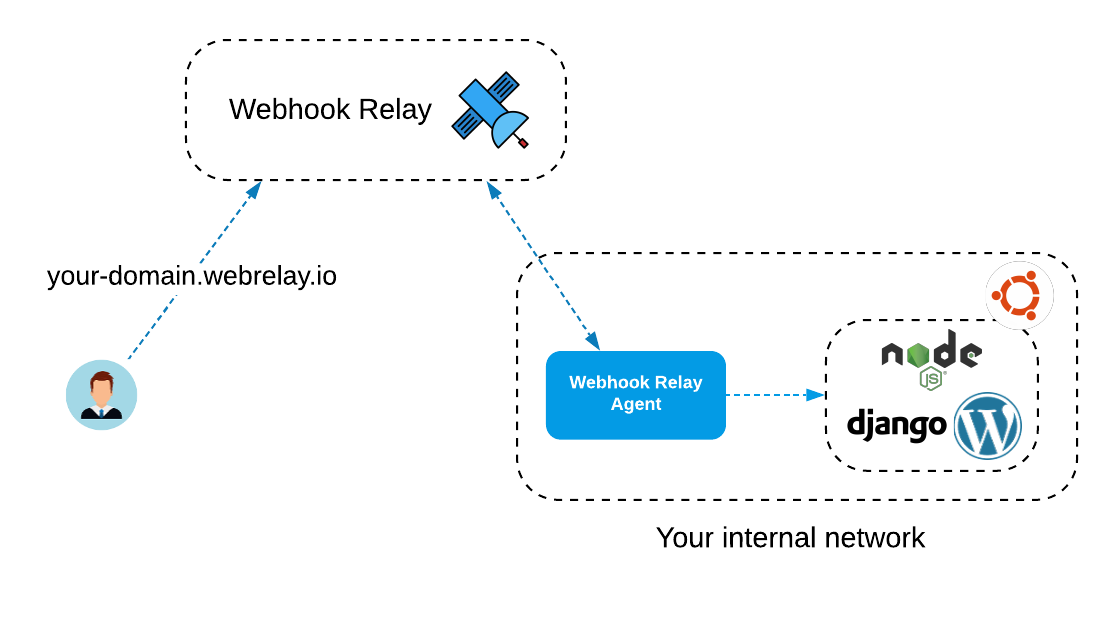 You can create, view and manage your tunnels here: https://my.webhookrelay.com/tunnels.
Access tokens are used to authenticate Webhook Relay agents and any other API requests. You can provision a key and secret pair here: https://my.webhookrelay.com/tokens.